Digital sensing non-contact electroscope
Regular price
$25.98 USD
Sale price
$12.99 USD
Unit price
per
Sale
Sold out
How to use:
1. Install the battery, press the switch in the middle. Green LED lights, the tester is ready to work. Press the switch again, LED is on; press one more time, LED is off. Press for two seconds, tester sounds DD, then turn off. When no electric field signal is detected, the tester is with a green LED, it will automatically turn off in 5 minutes.
2. When detects voltage, tester tip sounds with red LED; when the electric field becomes stronger, the tester is with faster sound.
3. Detect the radiation intensity of the electric field. When detects radiation, tester tip LED changes from green to red, and sounds
4. Breakpoint detect: two sides of the breakpoint have different radiation intensity, the difference can make tester emit different frequency sound. With an obvious sound difference, the user can find the breakpoint location. (Prerequisite: the line with breakpoint must be located on wireline, test along the surface of the line.)
Organize Data Line: Wrap the cable management sleeves around your cords and within a minute you can enjoy a tidy and lovable living/working environment.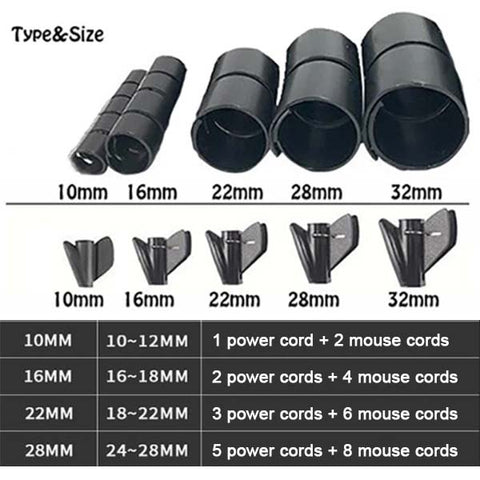 Product specifications
Measuring voltage: AC 90V to AC 1000V
Operating temperature: -10 to 50 ° C
Storage temperature: -10 to 50 ° C
Operating humidity: 80%
Pollution index: 2
Cleaning method: Wipe with a damp cloth
Operation power supply: No. 7 battery 2 sections (product does not contain the battery, need to be purchased separately)
Product weight: 40g
Package includes
1*Digital sensing non-contact electroscope
Notes
Tips: This item is not allowed to be shipped with the battery, so

there is no battery for this product.
Keep it dry and clean.
Replace the battery when the LED light is not on; Take out the battery for a long time no use.
Share