SHARPFEEL™ CUTTING TOOL
Regular price
$65.99 USD
Sale price
$32.99 USD
Unit price
per
Sale
Sold out
Hurry Up! We have a limited quantity available, take advantage of this sale!
Measure, mark, and cut with one easy to use tool!
Take your DIY projects to the next level with the Sharpfeel™ Cutting Tool, this ALL in ONE device will ensure you have all the tools needed to step up your game and make your ideas come to life. BUY NOW AND GET 5 Replacement Ultra Blades!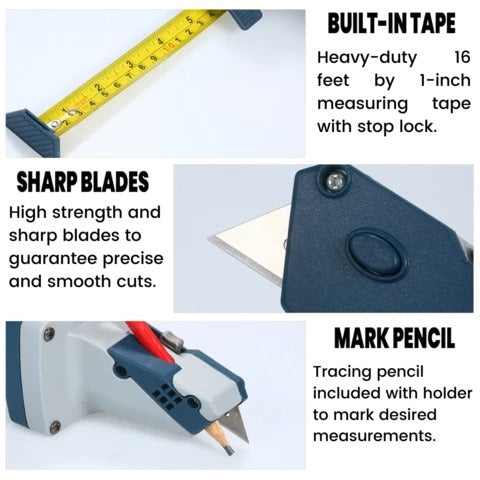 Easy To Use: This convenient and practical feature-packed tool will help you measure and cut a variety of different materials while saving time and effort in the process.
 Wide Use: Suitable for materials such as (gypsum board, foam board, KT board, cardboard, drywall, etc).
 High Quality: The Pro DIY Cutting Tool is made of durable ABS and rubberized handle to maximize balance and control, yet is lightweight at under 1 pound for easy handling.
 Precise: Thanks to its measure-tape and marking pencil you can draw straight lines, circles and much faster and easier. 
 One press to lock, accurate scale, easy cutting, blade retriever, and pencil holder is what makes this amazing tool the perfect ALL in ONE solution!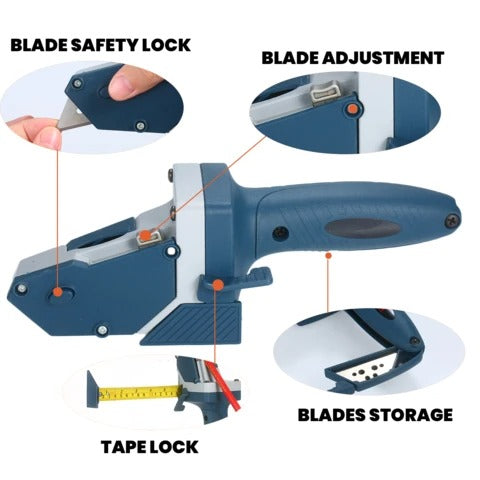 Also ideal for floor tile, carpet, wood flooring, insulation, wood paneling, hanging pictures and blinds, cutting fabric, foam board, vinyl siding, plywood, ceiling tile, roof shingles, and so much more.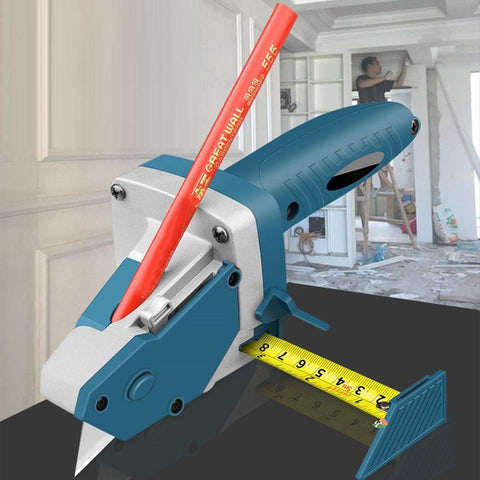 Included in package:

1x Cutting Tool
5x Ultra Blades (Limited Time Deal)
1x Tracing Pencil
Share